Cliffords Tower is situated just inside the City walls near Skeldergate bridge. It sits atop a huge mound or layered Norman motte, dominating York's skyline and affording fine views over much of the city.
The Tower remains a solemn reminder of York's violent past. In 1086 William the Conqueror constructed the motte on the banks of the River Ouse and built a wooden castle on top, in an attempt to secure control of the unruly north. Just over 100 years later in 1190, amid anti Jewish riots in York, a group of Jews took refuge in the Tower and it was burned to the ground. A total of some 150 Jews lost their lives in the riots.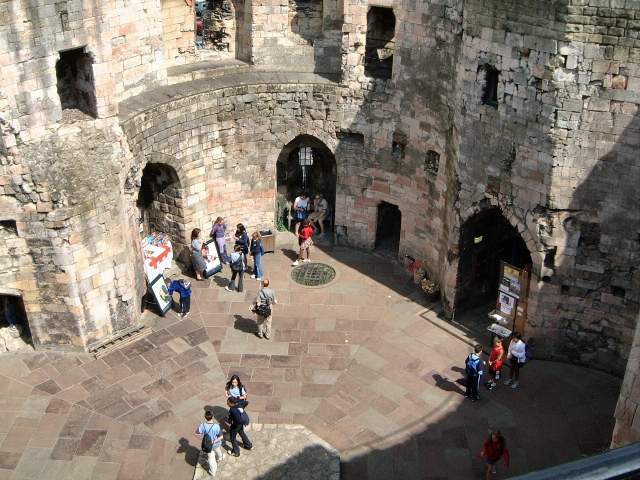 Between 1245 and 1265 following the construction of a second wooden tower which was destroyed in a gale, a stone tower of quatrefoil design resembling a four leafed clover was built on the orders of Henry III. The castle construction also included the bailey walls, towers, gates, two halls, a chapel, kitchen and prison. Fifty years after completion the Tower cracked from top to bottom, when part of the mound subsided into the moat.
Soldiers were stationed at the castle during the civil war in 1644 and afterwards it became a prison. The two main prison buildings are now part of York Castle Museum.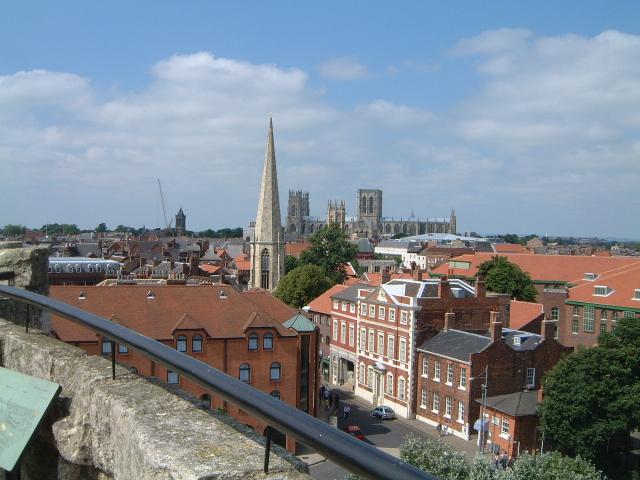 What remains today of Cliffords Tower dates largely from the 13th century, albeit with some later alterations. Spiral staircases on either side of the archway entrance lead to what was the upper floors and the wall walk with its views over the city.