The medieval Bar walls almost completely surround the city of York, spanning between the ancient entrance gates into the city called Bars. The longest section is accessible from Micklegate bar near the Railway station and the most popular section adjacent to the Minster is accessible from Bootham or Monkgate Bars. A plan of the walls can be seen on the Map of York city.
The earliest City Walls surrounding York were constructed by the Romans in the 1st century. The first stone walls were built by the Normans in the reign of William the Conqueror around 1066. The remains of the walls that surround the city today date mainly from the 13th century, although some Norman work can still be seen.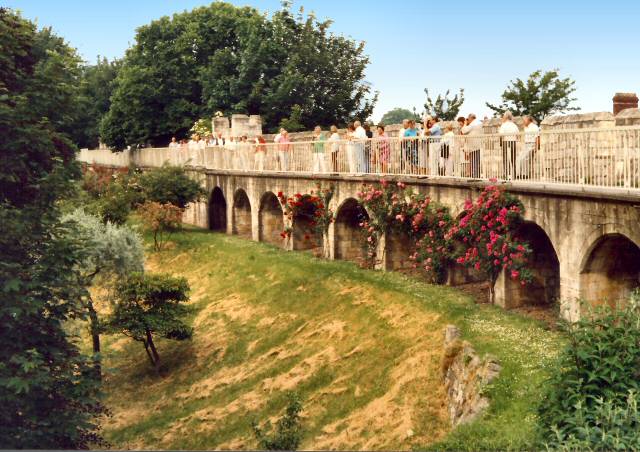 A walk along the walls provides interesting panoramic views over the rooftops of the city and gives you an excellent introduction to York. The Richard III Museum is housed in Monk Bar. A complete circuit of the 2.5 miles of remaining walls can take up to two hours, but if this is too long then a visit to the most popular section overlooking the Minster and Deanery gardens is recommended. Micklegate Bar is considered to be the most important gate into York as it guarded the southern entry point traditionally used by the monarch, also heads of traitors were displayed here ending with the Jacobite rebels of 1745.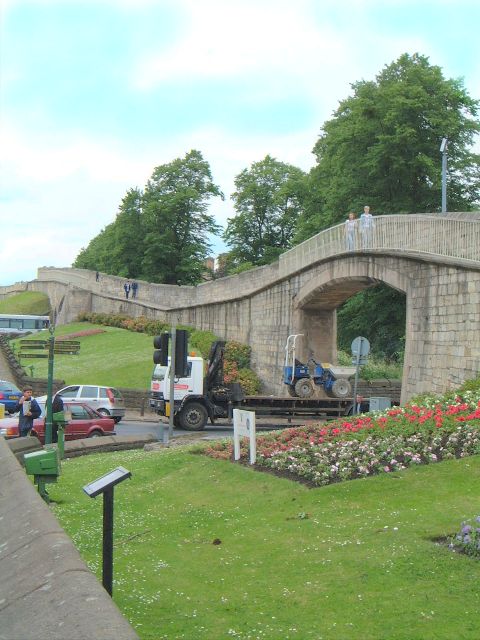 The walls are open to the public from 8 am until dusk and admission is free, they are accessible by staircases at each entrance gate or Bar. An early morning walk will avoid the crowds and provide plenty of photo opportunities.