When was York Minster built?
York Minster is the largest medieval building in England and was built on what was the headquarters of a Roman fortress. It is a splendid example of Gothic architecture dating back to 1220. York Minster is the chief church in the Northern province of England and is the seat of the Archbishop of York.
A good way to view the Cathedral together with its buildings and grounds is to walk the city walls between Bootham Bar and Monkgate Bar. This should be followed by a tour inside the Minster, including the Choir Screen which has fifteen statues of the kings of England from William I to Henry VI.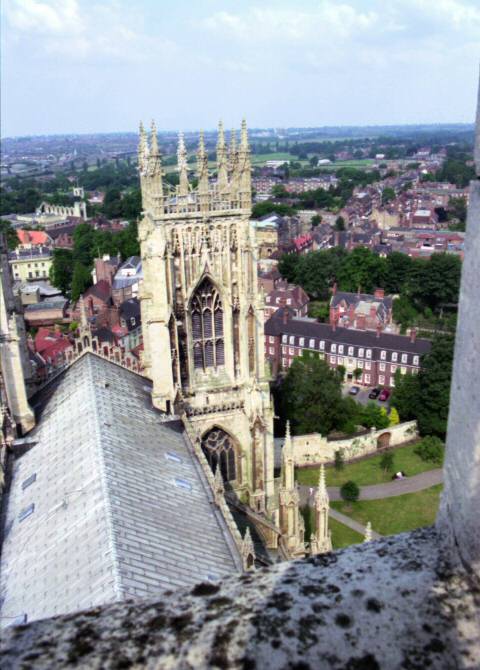 How tall is York Minster?
For the more energetic there is a climb up the 275 stone steps of the spiral stairway to the top of the Central Tower, which provides splendid views over York. On clear days you can see more than 35 miles of the surrounding countryside.
A visit to the Undercroft, Treasury and Crypt is also recommended, this includes the excavations of the remains of York's Roman Legionary fortress, Viking gravestones and sections of the Norman foundations. This is also the setting for the Treasury, with the Minsters superb collection of church plate.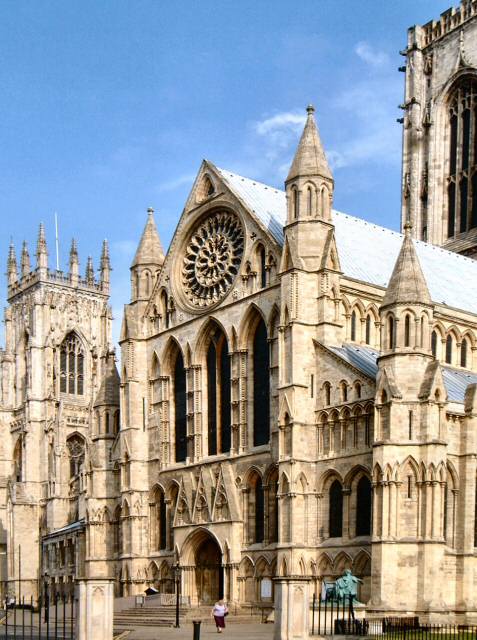 The Minster has been damaged by fire at least three times in its history. The last time being in 1984, when the south transept roof was struck by lightning and the glass of the Rose Window was shattered by the heat of the flames. The damage has now been skillfully restored.
The Minster receives no financial support from central or local government for the building's upkeep and have reluctantly had to introduce an entry charge to maintain this holy and historic building.