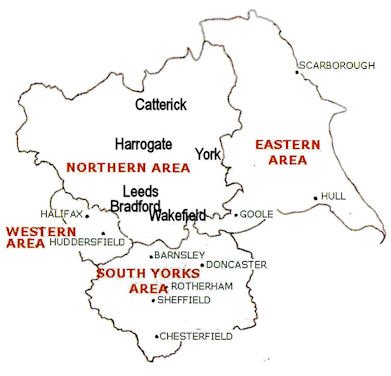 Yorkshire is England's largest county, despite recent changes to its borders. The variety of landscape is immense, with beautiful dales, wild moors and ancient houses and abbeys.
It is no accident that Yorkshire has been the chosen location for a number of successful films and television series including 'Last of the Summer Wine', 'All Creatures Great and Small' and 'Heartbeat'.
My holidays are usually based in or close to the city of York. This is a very beautiful and bustling walled city surrounding York Minster cathedral, and provides an ideal base for touring both the North Yorkshire Moors and the Yorkshire Dales.
I love Yorkshire! With some of my increased leisure time I decided to try and produce a web site showing many of my favorite places to visit in Yorkshire. I have been taking regular holidays there for the past 20 years and consider it to be one of the most beautiful counties in Great Britain.