The attractive little market town of Pateley Bridge, with its colourful summer floral displays, has a touch of West Riding industrial flavour to it. The narrow main High Street slopes steeply up from the valley and is lined with shops, cafés, art studios, guest houses and welcoming public houses.
There are several details of 18th and early 19th century elegance to be spotted, including bow fronted shop windows and handsome classical porches. England's oldest sweet shop can be found here, and according to David Brearly, the best butchers in the whole of Yorkshire. The town along with Bewerley has won the Britain in Bloom competition twice.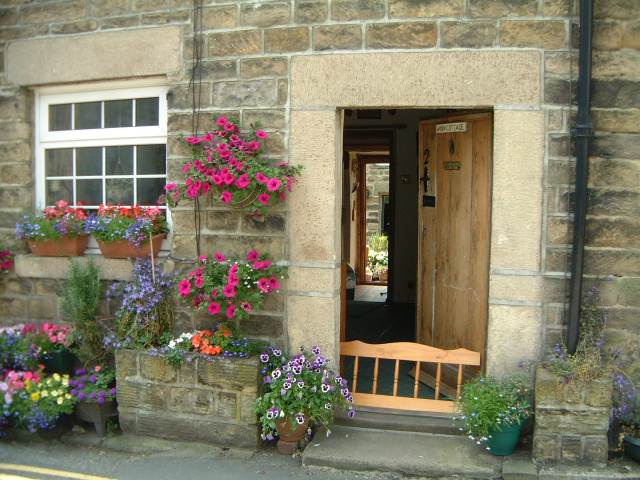 Originally Pateley's prosperity relied on leadmining, stone quarrying and flax, all of which feature in the award winning Nidderdale Museum. Also worth seeing in the craft workshops are a glassblower, a jeweler and a potter, not forgetting a visit to Pateley Playhouse 'Little Theatre of the Dales'. There are also the Annual events such as the Nidderdale Festival and one of the country's finest Agricultural Shows.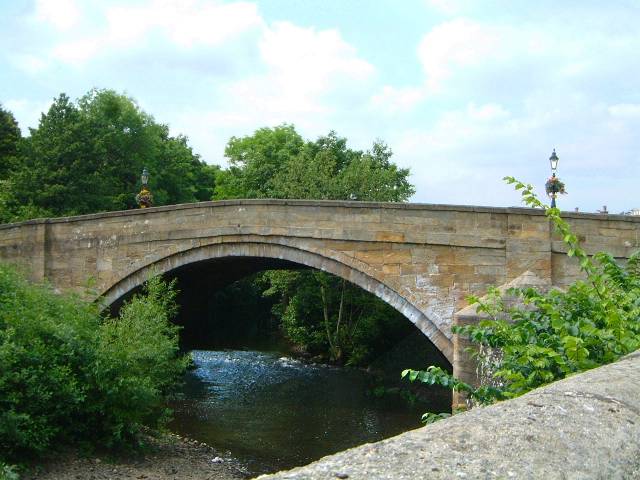 High above the town are the ruins of the medieval St. Mary's Church. A chapel was established here as early as 1321. From the churchyard there is a grand view of the valley and the graves include a woman of nearly 120 years old and quadruplets born in 1755. The new church built in 1827 although pleasant has little of note for visitors.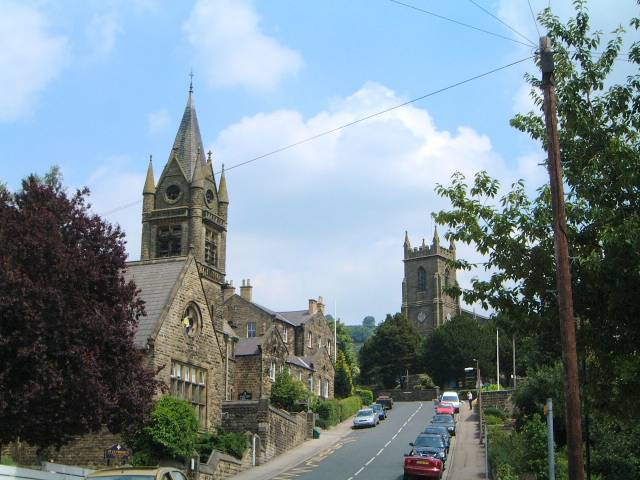 There are many places close by in Nidderdale to visit whilst in the area, including How Stean Gorge, Brimham Rocks, Stump Cross Caverns and Ripley Castle.
Pateley Bridge is located off the B6265 North West of Harrogate.