Brimham Rocks is a unique collection of eroded rock covering an area of about 50 acres, in the care of the National Trust.
Some 320 million years ago, an enormous river cascaded sand and grit from granite mountains in northern Scotland and Norway, forming a delta which covered half of todays Yorkshire. Multiple layers of grit and sand along with rock crystals, built up to form the tough sandstone known as Millstone grit. It is exposed sections of this eroded sandstone that can be viewed today at Brimham Rocks.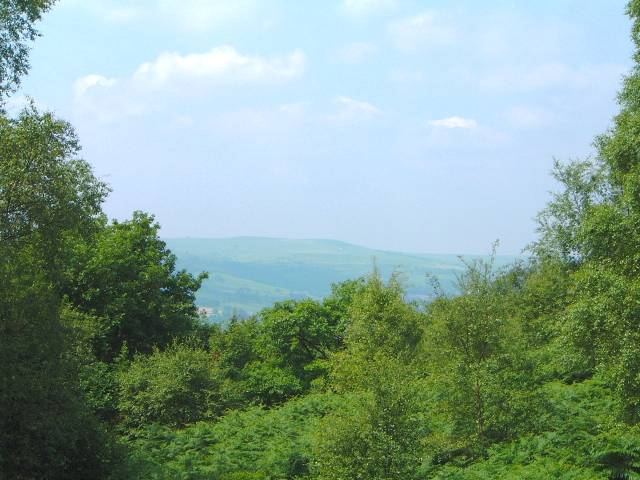 A feature of the rocks is their cross bedding, caused by the uneven floor of the river channel, which created inclined layering which dips in the direction of the water current. Most of the rocks owe their strange shapes to to erosion during and after the Devensian glaciation, the last Ice Age of the Pleistocene in Britain, between 80,000 and 10,00 years ago. Sand blasting at ground level wore away the softer layers of rock, resulting in a tiny plinth with a massive top.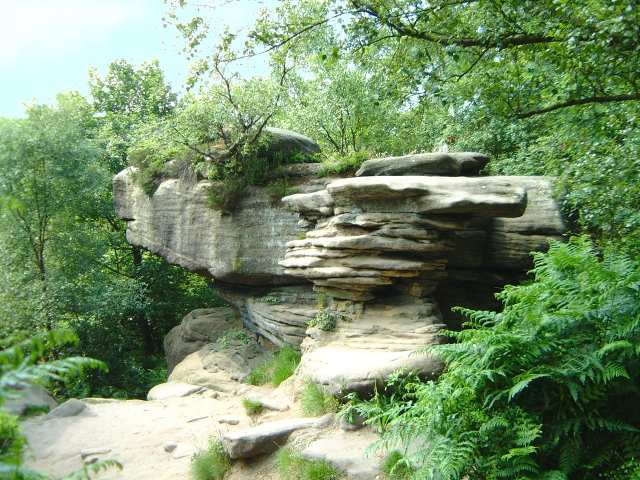 Some of the formations have been given names including the idol, the Boat, the Dancing Bear, the turtle and the Smartie Tube.
There is a shop and toilets and the location is ideal for picnics followed by a ramble and climb among the rock formations.
Where is Brimham rocks?
Brimham is located on Nidderdale 4 miles east of Pateley Bridge off the B6265, 10 miles north west of Harrogate.