The Yorkshire Museum concentrates on collections covering Yorkshires heritage and has rich collections of Roman, Viking, Anglo-Saxon and medieval artifacts mainly from the county of Yorkshire. You can view elegant Roman jewelry, impressive mosaics and Anglo Saxon silver; the Viking displays include a spectacular warrior stone, swords, battle-axes and a silk cap. There is also a section on plants Frames Logofossils and animals including dinosaurs, from 200 million years ago.
Where is the Yorkshire Museum?
The Museum is located to the north east of York city, just outside the city walls in the Museum Gardens. The Yorkshire Museum and gardens is now part of the York Museums Trust, which also includes the York Art Gallery and the York Castle Museum.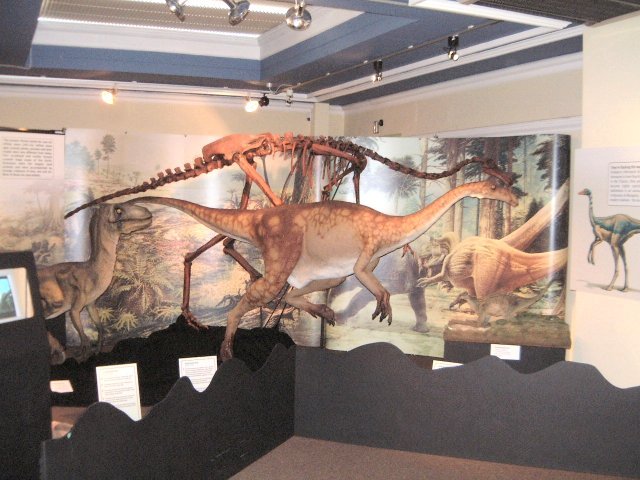 The Yorkshire Museum hosts a changing program of special interest exhibitions, the current exhibition is the Miracle of Flight, covering the science, history and mythology of flight. This runs until 1st September 2002, and includes additional live demonstrations such as Birds of Prey
The museum raised £2.5 million to acquire the world famous middleham jewel, one of the most exquisite pieces of English Gothic jewelry found this century. The 15th century pendant decorated with a large sapphire, was found in 1985 near Middleham castle in North Yorkshire, once the home of Richard III.
The Museum is housed in a Greek style building completed in 1829, which lies in the shadow of St. Mary's Abbey, once the North's wealthiest abbey and near a Roman Fortress wall. The site covers 10 acres of botanical gardens, which retain the atmosphere of York's unique past.
York Museums Trust consists of York Art Gallery, York Castle Museum, York St Mary's and Yorkshire Museum & Gardens.