The National Railway Museum is home to the largest collection of locomotives, rolling stock and railway memorabilia in the world. Its collection boasts 103 engines and 177 other items of rolling stock and tells the history of the railways from Stevenson's Rocket to Eurostar. The exhibits are on display in three main areas, Great hall being the largest, Station hall with the Royal trains and Cafe/Restaurant, and the Works where trains are repaired and restored, also there is the South Yard where rides and demonstrations are held.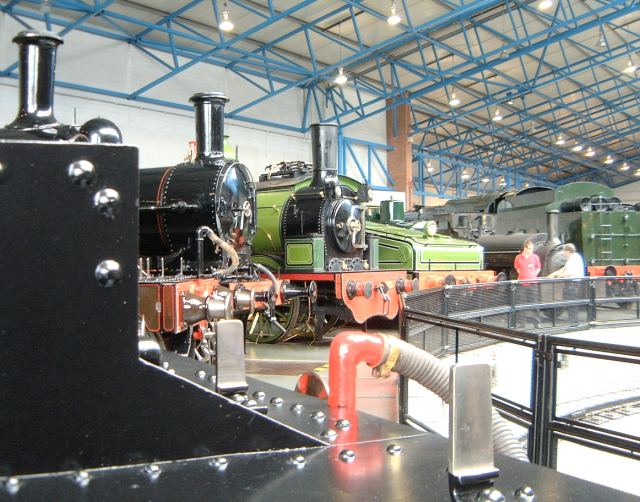 George Hudson, a local draper, made his fortune during the railway boom and made York an important railway centre. It is fitting that the National Railway Museum should be housed here. It was in 1975 as a result of the 1968 Transport act , that the national Railway Museum took over the British Railways collection. Since then the collection has been significantly developed to cover most areas of railway history.
Of particular interest are the Royal trains with saloons dating back to the Victorian times, These are on display in Station Hall, visitors are allowed to glimpse the sumptuous apartments and bedrooms.
In addition to the locomotives and rolling stock are many varied collections associated with the railways, such as timepieces, models, tools of the trade, hotel and catering wares, tickets, signaling, uniforms, railway road vehicles and many more.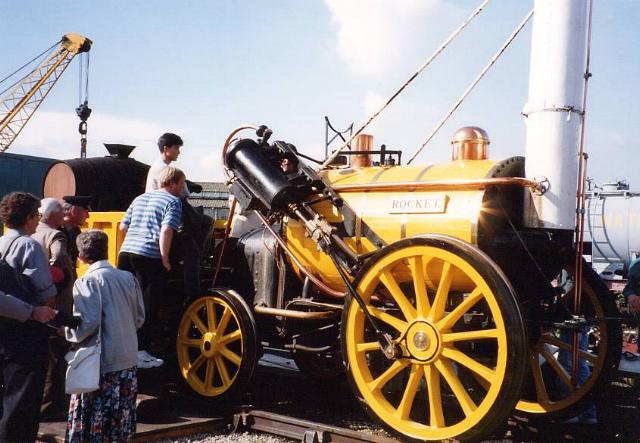 During the holidays there are train rides in the South Yard and demonstrations of early trains like a reconstruction of Stephenson's Rocket. The museum has an ever changing programme of events to please all the family.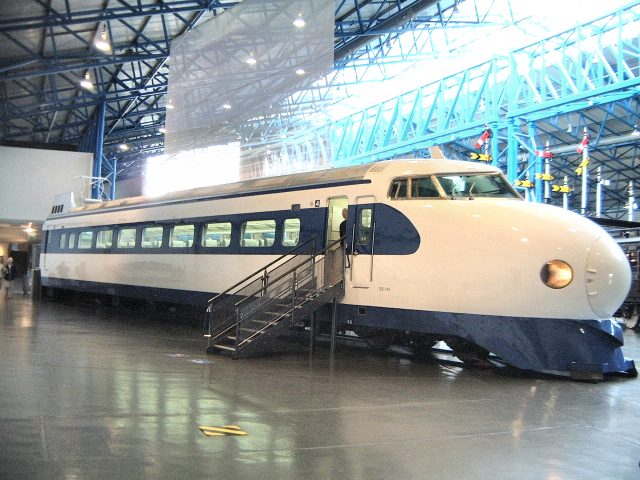 A recent addition to the museums collection is the Shinkansen, the Series 0 "Bullet Train" now on display near the entrance to the Great hall, thanks to the generosity of Japanese railways. This magnificent feat of engineering is well worth a visit and features a video presentation within the train interior. A photo of the 130 mph train is shown at the top of this page.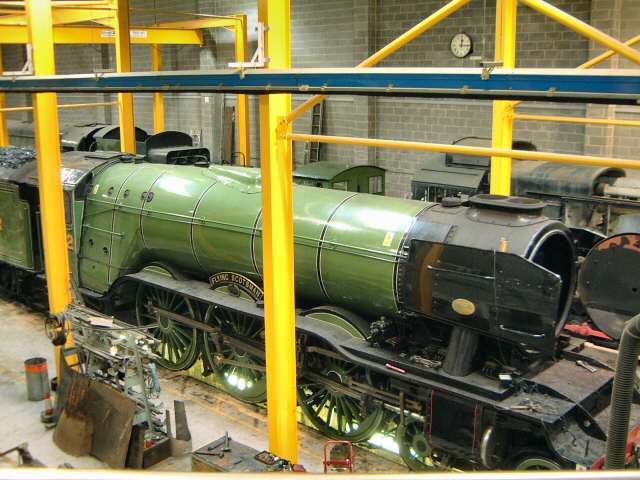 Flying Scotsman logo, by the NRMMy last museum visit in June 2004 coincided with the recent arrival of the Flying Scotsman which was being inspected in The Works area (see below). The plan to run the Flying Scotsman between York and Scarborough twice daily on Tuesdays, Wednesdays and Thursdays, hit a snag following a component failure on 27th July. It is hoped to have it back in service for Tuesday the 3rd August 2004, but the need for a major overhaul cannot be ruled out.
I am informed by the Museum that admission is now free, but there may be charges to view special events.