With it's safe beaches and many attractions, including the surrounding Yorkshire countryside, Scarborough provides the perfect seaside holiday resort for people of all ages.
Scarborough is divided into two bays, called the North Bay and the South Bay, by the Castle Headland. The South Bay is the main part of the resort containing the principle bathing beach, the fishing and yacht harbours, the Spa Complex with theatres and conference halls, superb parks and gardens, fairground rides and the beach side pubs and amusements. The North Bay is less sophisticated and there the Sea Life Centre becomes one of the main attractions, with large tanks displaying the ecology of the North Sea, an underwater walk and also a hospital for rescued seals.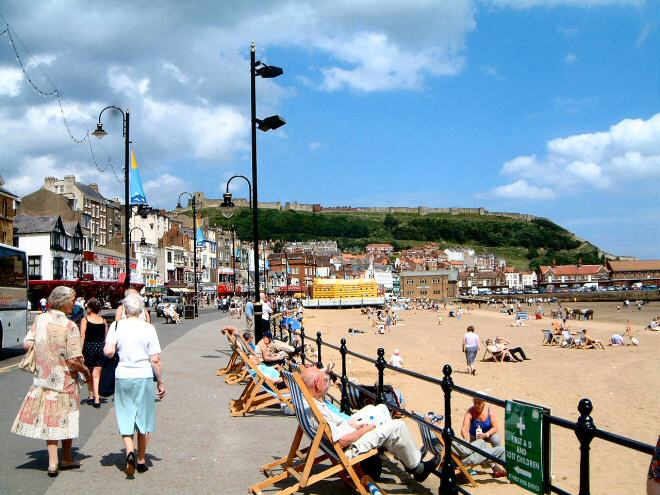 Anne Bronte died in Scarborough in 1849 at the age of 28. She was very ill with consumption, and visited her favorite resort with her sister Charlotte, hoping the air would do her some good. Her well kept grave can be seen in the churchyard of St. Mary's.
Promenade GardensThe ruined Norman castle on the headland stands 150 feet above the harbour, it is open to visitors and provides splendid views over the bay.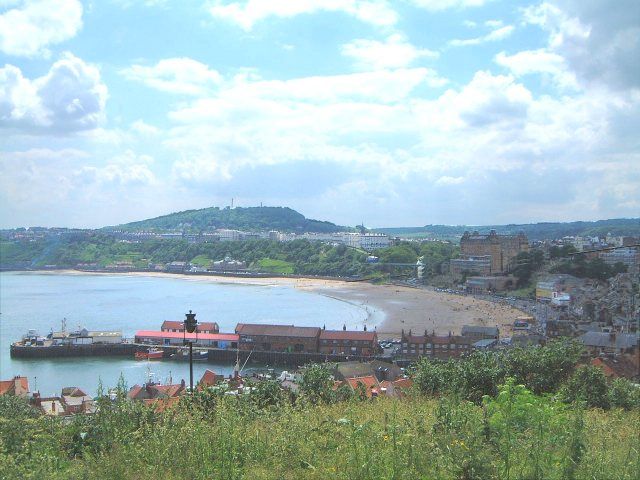 Historically Scarborough is a fairly young settlement, it was founded on it's wild coastal headland just over a thousand years ago. The town owes it's name to Thorgils Skarthi, the Viking raider who who first decided to make his home on this rocky stretch of North Yorkshire coast. King Henry II erected the castle on the headland between 1170 and 1179 and Scarborough quickly became a major port engaging in North Sea trade. This resulted in the famous annual Scarborough Fair, which was a six week trading festival attracting merchants from all over Europe, the Scarborough Fair existed for 500 years until the 1700s.
Scarborough can be reached from York by car on the A64 / A170 in just over an hour.