Haworth a former textile manufacturing village about four miles outside Keighley, was the home of the Bronte family, the small village is surrounded by moorland and the Pennine hills. The Parsonage where the sisters lived, is now the Bronte Museum displaying their rooms, furniture, cloths and personal possessions.
The museum is well worth a visit and illustrates the life of the whole Bronte family using exhibits, pictures and displays. You will leave feeling that you understand their life and not just the famous books.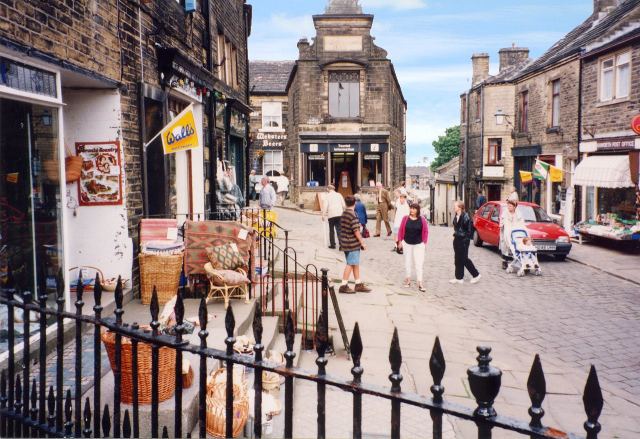 Charlotte, Emily and Anne Bronte were the authors of some of our greatest books, Jane Eyre, Wuthering Heights and The Tenant of Wildfell hall were all written at the Parsonage. The Haworth village main street now forms an extension to the museum and reflects the Bronte influence with period settings and many shops selling souvenirs.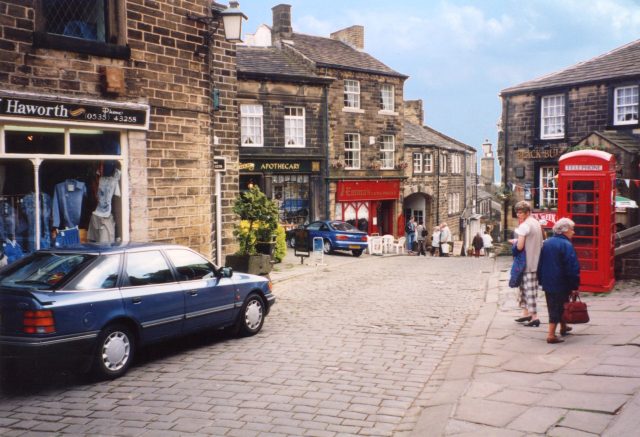 Haworth is still much the same size as when the Bronte's lived there from 1820 to 1861. The steep cobbled street still links the church and parsonage in the old village at the top of the hill, with the mill town in the village below.
Haworth is located off the A6033, north west of Bradford and the M62 motorway.