Dick Turpin had strong associations with York, in that he spend the latter part of his life as a horse dealer in East Yorkshire and was tried and executed in York. His true story was more squalid than the legend of the dashing Highwayman and his horse Black Bess.
Who was Dick Turpin?
The legendary Highwayman was born in 1706 in rural Essex and met his end in York after a career of theft, smuggling, highway robbery, terror and murder. An apprentice butcher he fell into a life of crime and joined the Essex Gang which raided isolated farmhouses across the Home Counties, terrorising, robbing and torturing the occupants.
Dick turpin on Black BessKing George offered a reward of £50 for the capture of Turpin and his gang, which was eventually doubled after a vicious attack on the family of a rich farmer.
Turpin who had now joined forces with 'Captain' John King a well known highwayman, shot and killed a gamekeeper who tracked him to their hideaway in Epping forest and he then fled north to escape arrest.
He lodged at Welton in east Yorkshire and financed a fancy life-style under the name of John Palmer, by stealing horses and cattle. The end came unexpectedly when Turpin, returning from a hunt meeting with some local toffs, shot the landlords rooster at the Ferry Inn in Brough East Yorkshire. The subsequent enquiries into his bizarre behavior, unearthed his source of wealth and he was held in custody in Beverley before being transferred to York Castle.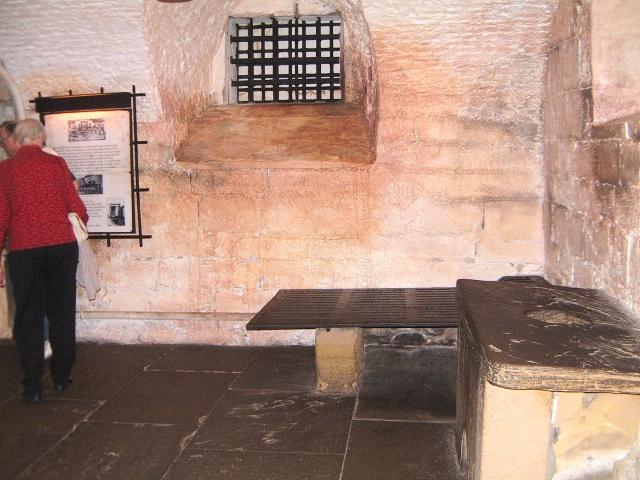 He wrote to his brother begging for help, but the brother too mean to pay the postage, had the letter returned. Somehow Turpin's former schoolmaster saw the letter and identified the handwriting. He was then asked to travel to York and identified John Palmer as the notorious Richard Turpin.
Where was Dick Turpin hanged?
On 7th April 1739 Turpin was hanged at Tyburn on York's Knavesmire.