Where is Harewood House?
Harewood House is situated north of Leeds off the A659 and is a fine example of the grand English country house. Facilities have been added to make it an attractive day out for the family, including an exotic bird garden, an adventure playground, in addition to the Mansion, gardens and extensive grounds. The House has been the Lascells family home for well over 200 years.
Who designed Harewood House?
The house was built by Edwin Lascelles about 1760 and designed by Architect John Larr of York. The interior was designed by Robert Adam and contains furniture by Thomas Chippendale, it was remodelled and restored in 1929-1939. The house contains excellent examples of fine art by Turner, Reynolds Titian and Veronese, together with porcelain and lavish furnishings.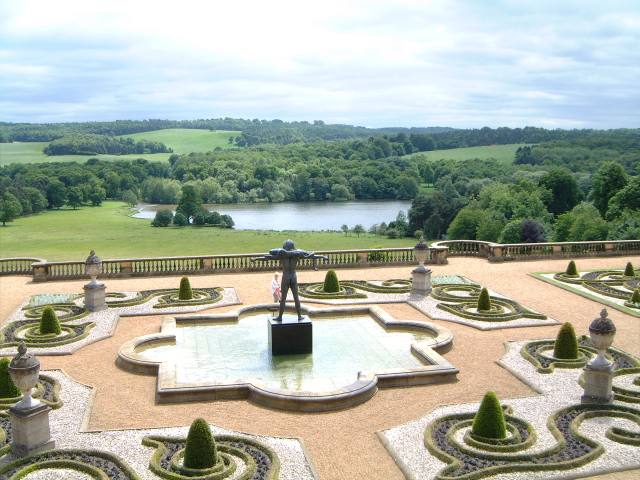 The magnificent Terrace was added in the mid-nineteenth century on two levels and its main features are dwarf box hedges, marble statues and the central fountain.
The Gardens set in a Capability Brown landscape were winners of Yorkshire in Bloom 2000. The Bird Garden was opened in 1970 and stands on a sloping four acre site between the stables and lake. It contains some 120 species of exotic birds in over 40 aviaries, many of which are vulnerable or endangered in their native habitat. These include penguins, flamingos, owls and parrots.