Sutton Park House and gardens are screened by a row of houses in the main street of the immaculately kept village of Sutton on the Forest and the modest entrance leaves visitors surprised at the delightful house and gardens hidden from view.
Contents:
Where is Sutton Park?
The Village is only a few miles north from York City on the B1363 road.
History
The original Elizabethan house which had been the home of the Barwick and Harland families was demolished in about 1750. The Harland family were responsible for for building the current charming example of early Georgian architecture, which was finally completed by the year 1775. The house stands on rising ground with a south aspect overlooking a spacious and well timbered park, some of which may have been part of the original Forest of Galtres and contains many trees that are several hundred years old.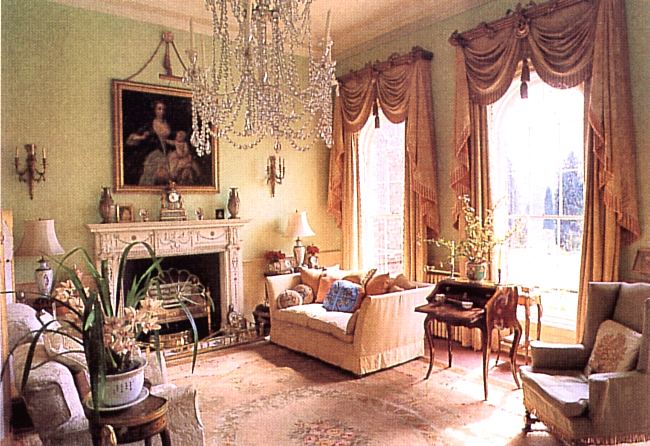 The interior of the house is filled with a rich collection of 18th century treasures assembled with impeccable taste to create a grand but warm and inviting home. The treasures include paintings mainly from Buckingham House (now Palace), an important collection of porcelain and magnificent plaster work by Cortese.
Sir Reginald and Lady Sheffield took over the running of Sutton Park and Gardens in 1997, following the death of Sir Reginald's mother who moved there with her husband Major Arbour on the Third TerraceReginald Sheffield in 1963 from Normanby Hall in Lincolnshire, which is now a park and museum.
How big is Sutton Park?
The gardens at Sutton Park vary between country garden casual and semi-formal. The top terrace outside the library is paved with flagstones from the kitchens of old houses, varieties of flowers have been allowed to self seed in the crevices of the old York stone, creating a charming natural effect. These flagstones lead down as a wide path to the second terrace, with it's colourful borders and pruned Willow-Leaf pear trees. On the third terrace the water garden is quite formal, from this bottom terrace you can walk into a semi wild glade, which is particularly enchanting in spring.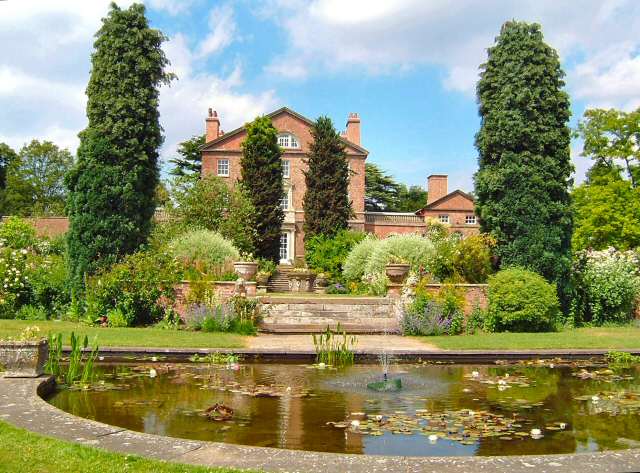 There is also a Herb Garden, an Edwardian Fernery and a pond garden amongst others. The gardens have won many awards from the 'Yorkshire and Humberside in Bloom competition' including first prizes in 1993 and 1999 plus several Certificates of merit. There is also an organic vegetable garden containing crops of unusual varieties for use by the house and in the tea rooms.
Gardens open: 1st May – 31st August inclusive. 11am – 5pm, last admission 4pm.