The Ryedale Folk Museum is located in another of North Yorkshires many picturesque villages. Hutton-le-Hole is an attractive unspoiled village with lots of green grass a stream running through its centre and sheep roaming free, ideal for a picnic but watch where you sit down.
The Ryedale Folk Museum as its name suggests shows the history of how North Yorkshire folk have lived from the earliest inhabitants up to around the 1950's. There are thirteen historic buildings, set in three acres, many of which have been transported from their original locations, reconstructed, and faithfully restored to how they would have been decorated and furnished at the time they were originally built.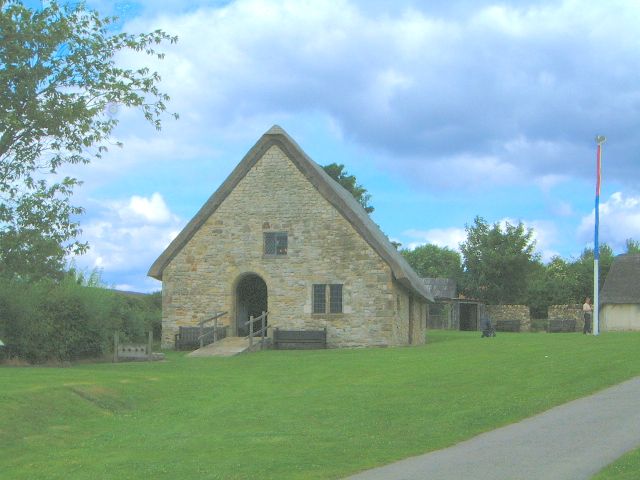 The buildings include a variety of thatched cruck cottages, an Elizabethan manor house, shops, barns and workshops. The shops can be viewed from the inside and have been well stocked with sweets, medicines and hardware etc. relevant to the period. There are many unique exhibits not to be missed like the 1850's Merryweather fire engine, Farndale horse drawn hearse, Yorkshire Bow Top caravan and the Edwardian photographic studio with its renowned Hayes collection of photographs.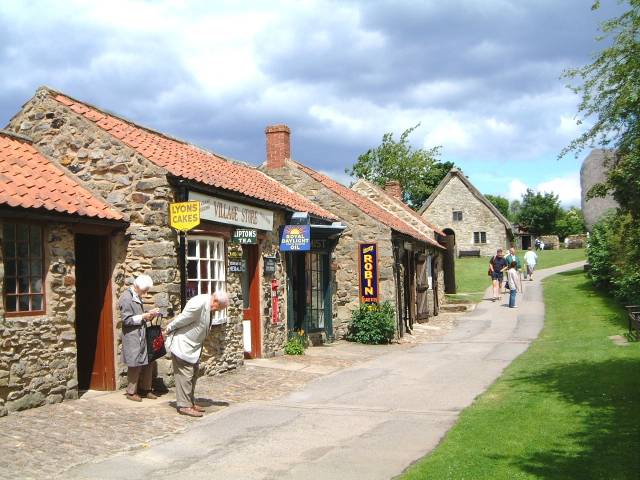 Added to all this are the many displays of living crafts, agricultural tools, conservation projects and the newly established Highfields collection of farm animal rare breeds and old varieties of vegetables. The whole museum portrays the changing way of Yorkshire rural life life over the last centuries, presented in an interesting setting. It is not surprising that the museum has proven to be very popular with visiting school parties.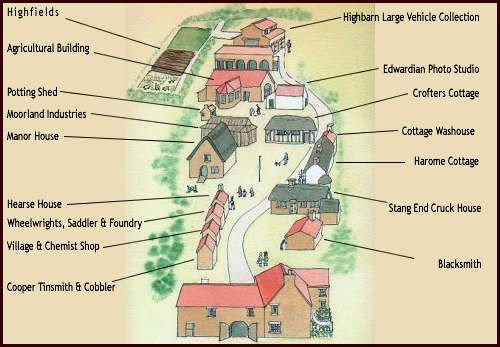 The Museum is located just off the A170 Thirsk to Scarborough road at Hutton-le-Hole.