Helmsley is a pretty market town on the river Rye. It is a tourist attraction and a favorite meeting place for walkers starting on the Cleveland Way. Many gift and craft shops have opened, but these are varied and interesting and the town still retains it's charm. The town boasts four former coaching inns and a magnificent half timbered rectory.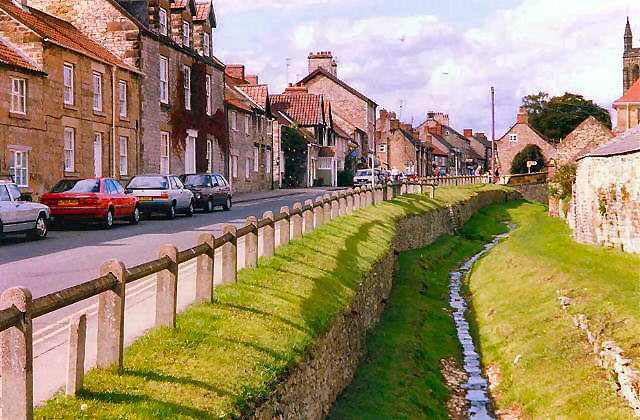 The town is dominated by the ruins of Helmsley Castle. Guarding the Rye Valley, this early 13th century castle is surrounded by a formidable double ditch cut from solid rock. The powerful Norman Lord, Walter Espec, who also provided land for nearby Rievaulx Abbey, is believed to have had a castle on this site at the beginning of the 12th century. The only buildings still in good repair today are the west tower and the later mansion build by Edward Manners, the 3rd Earl of Rutland who owned the site from 1563 to 1587.
The parish church of All Saints contains unusual murals designed by a Victorian vicar, to tell the story of both the church and the Parish.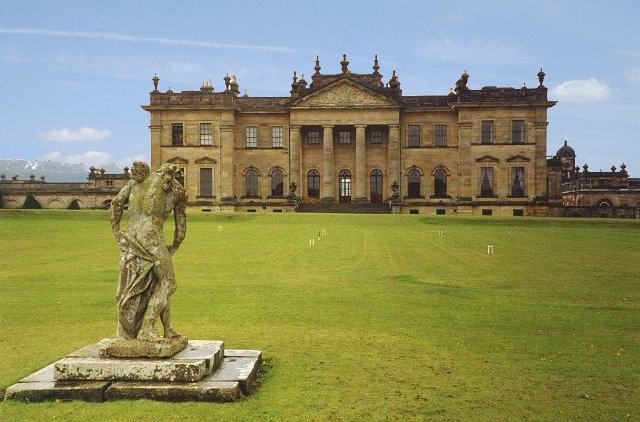 On the outskirts of the town is Duncombe Park a fine baroque mansion which was the Duncombe's family seat for three centuries and was bought in 1985 by Lord Feversham who restored it to its former glory and opened it to the public.
To the west of the town is the 12th century Cistercian Rievaulx Abbey, the grandeur of the setting and the considerable remains of this beautiful abbey, make Rievaulx one of the most magnificent monastic ruins in the country. It once housed a community of 600 but has stood in ruins for more than 400 years
Helmsley is located on the A170, about 25 miles North of York.
Helmsley Walled Garden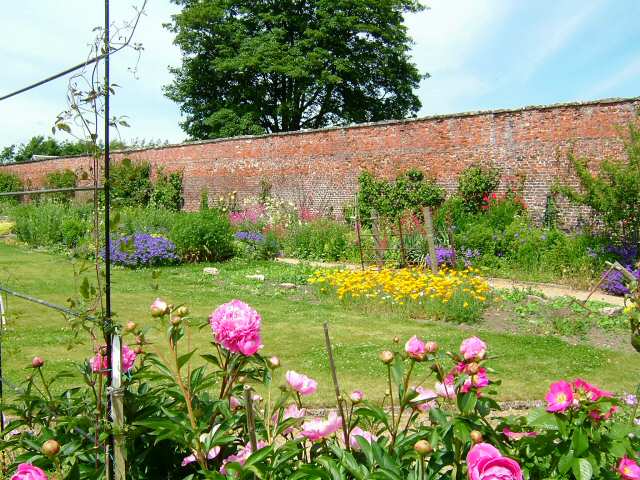 When I revisited Helmsley in 2002, I called in at the Tourist Information Centre in the market square and was given information about the Helmsley walled Garden. This is tucked away behind the main car park and is overlooked by Helmsley Castle.
This Garden was originally built in 1756 by the Faversham family who now live in Duncombe Park to provide the family with fruit, veg, herbs and cut flowers. The garden fell into neglect and was eventually leased in 1994 by Alison Ticehurst a Helmsley GP's wife who commenced the renovation of the five acre garden. The garden is now a registered charity for Horticultural Therapy and the renovation work is continued by a small staff of two and a growing band of enthusiastic volunteers. There are also restored Victorian Glasshouses, a cafe, craft workshops and plant sales. It is definitely worth a visit when in Helmsley.