Castle Howard is a very impressive 18th century stately home of unusual architectural design, with an elevated central domed roof. This beautiful house has many rooms each with its own atmosphere, filled with paintings, antique sculptures, relics, treasures and many books.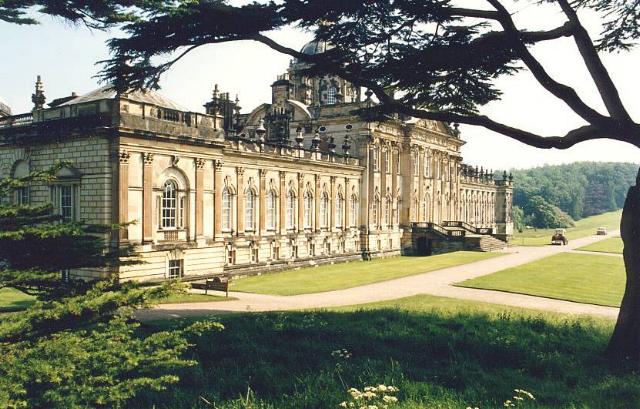 The House is situated in the Howardian Hills fifteen miles northeast from the city of York, on a grand estate of 10,000 acres. Open to the public are the House built by Sir John Vanbrugh, rose gardens, the Great Lake, temples, lawns, nature walks, Ray Wood, fountains and waterways. It is also a working estate including the thriving businesses of farming, forestry, fishing, shooting, tree nursery, a caravan site and property letting.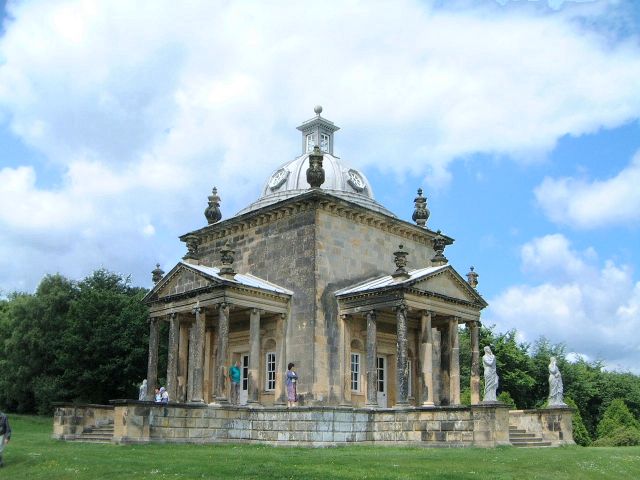 Who owns Castle Howard?
Built in 1699, Castle Howard is still the private home of the Howard family. The House and grounds gained great publicity from the television drama Brideshead Revisited, which was filmed there.
A visit to Castle Howard makes a very pleasant day out, and of similar estates that I have visited it is rivaled only by Chatsworth House in Derbyshire.
Where is Castle Howard?
Castle Howard is located off the A64, about a 20 mile drive from York.