Burton Agnes Hall is a Lovely Elizabethan House filled with treasures collected by the family over a period of 400 years and a history going back to Norman times, it is to be found off the A166 road about 35 miles east from York City.
Roger de Stuteville first built his Norman manor house on the site in 1173 this would have been rather austere and gloomy. The hall is thought to be named after Rogers daughter Agnes, and parts including including the original vaulted chamber and the Great Hall still form contrasting features of the current house today.
Sir Henry Griffiths sumptuously decorated new home was constructed at the beginning of the 17th century by the celebrated Robert Smithson a Master Mason to Queen Elizabeth I. The house passed to down to the Boynton family in 1654, and later in 1989 was inherited by Simon Cunliffe-Lister (aged 12 ) and managed for him by his mother Susan, the daughter of Viscount William Whitelaw. The Hall is renowned for it's plasterwork ceilings, skilled wood carvings, Persian carpets and impressionist paintings In all this time the house has never been sold on the open market, only inherited.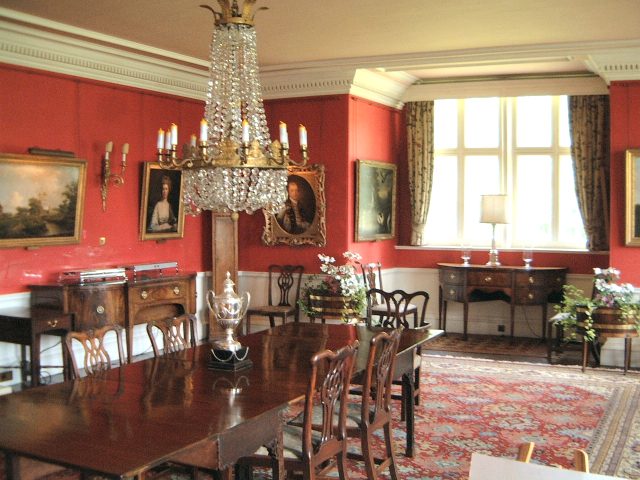 Ghost
A tragic legend that bears telling, is that during the Halls construction, Anne one of Sir Henry Griffiths daughters was attacked by robbers and subsequently died. On her deathbed she told her sisters she would be unable to rest in peace unless they promised to preserve some part of her in the beautiful new Hall that she would never now occupy. Subsequent to her burial in the churchyard, ghostly noises began to disturb her family, so they reluctantly decided to comply with her wishes and her skull was incorporated into the fabric of the house, whence peace returned.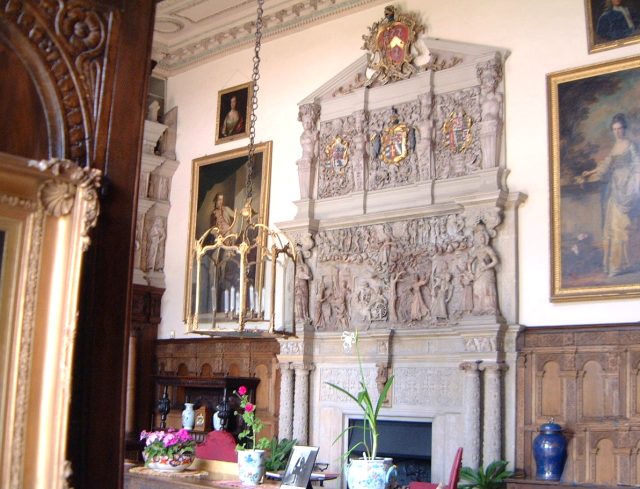 Flowers
The old walled garden was redeveloped in 1990 as a 'new Elizabethan Garden' with herbaceous borders, the scented garden, herbs and a collection of shrub roses, also giant board games to play in colourful gardens plus a maze.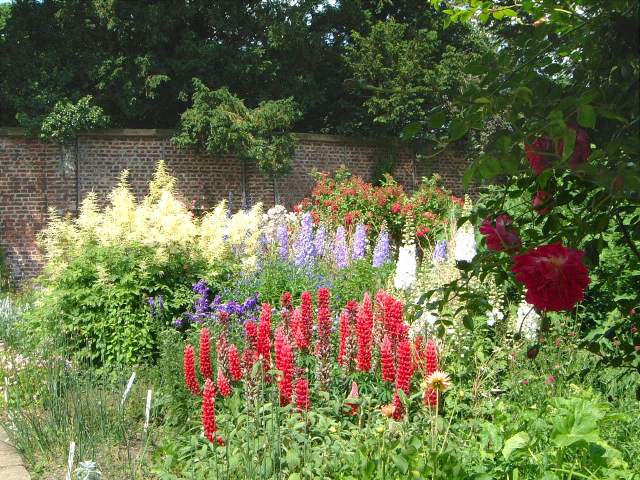 My only criticism of the House is that to my untrained eye the impressionist paintings seemed at odds with the elegant architectural surroundings, but then it has never been a favored art form of mine anyway.